Freelance graphic designer and art director based between London and Stockholm. Currently operating in the field of branding, communication, packaging, web design and all printed matter.





An open–ended archive of selected work
2022
Annat
Brand Identity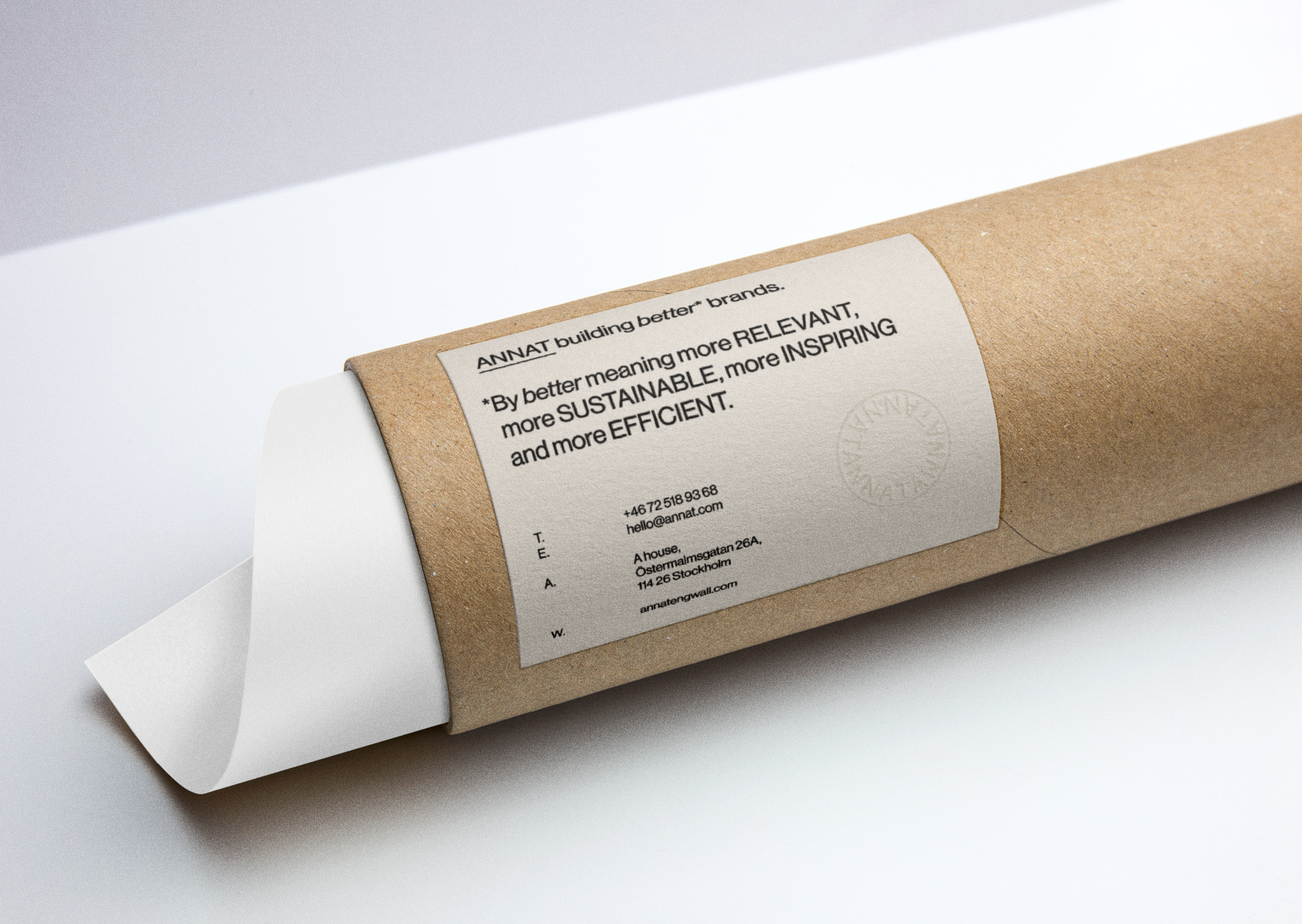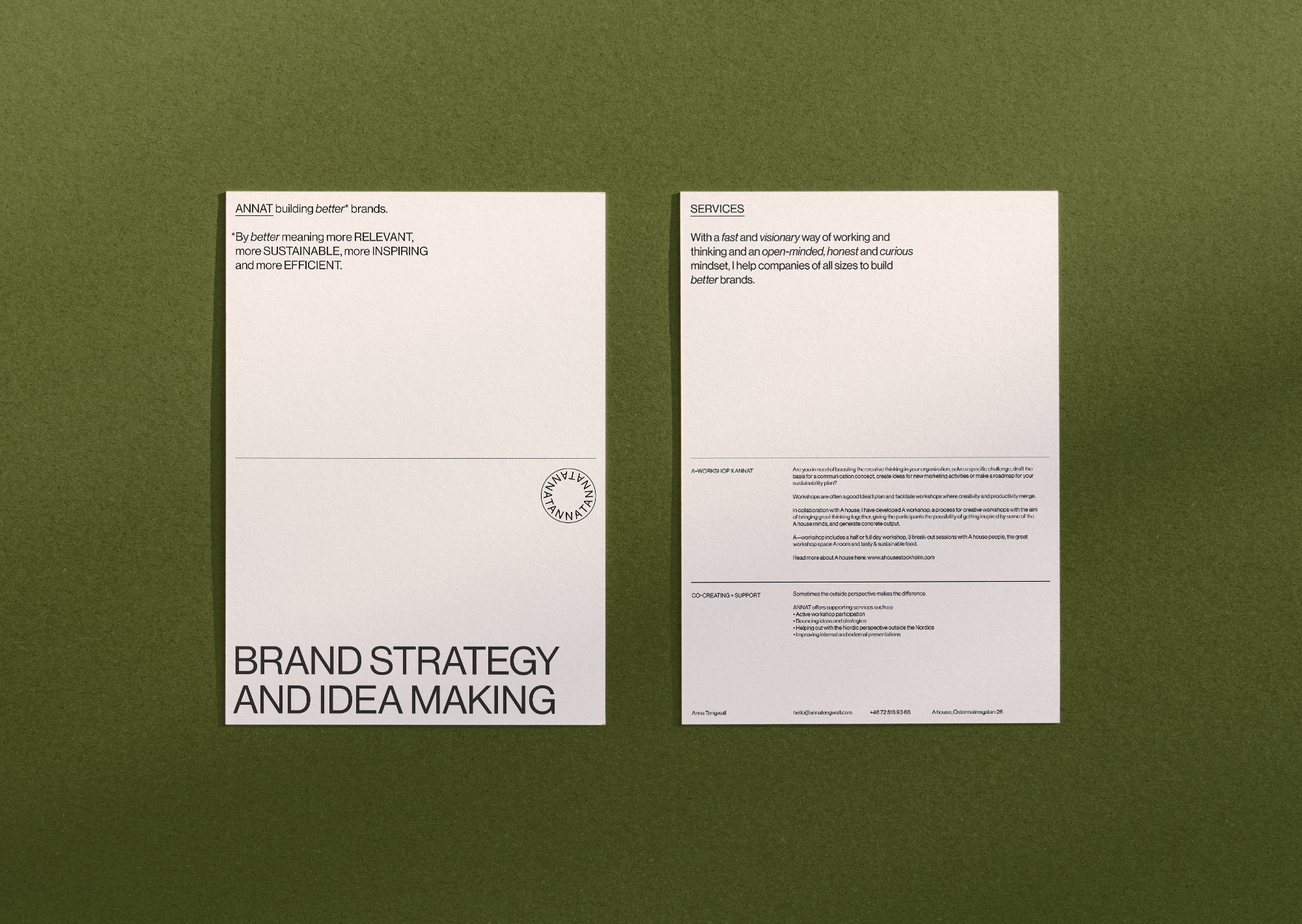 Annat is a one-stop-shop for brand strategy and idea generation. Based in Stockholm, Annat helps companies of all sizes to become more relevant, more sustainable, more inspiring and more efficient.